David and Megan – 2017
Mr Raf was by far the best decision we made for organising our wedding in Italy.
He brought an uplifting energy to the day, was very trustworthy, flexible to our requests, and gave us the freedom to book what we wanted without restraining us to a pre-scheduled day as I had found many other wedding planners do.
He is a local, and is well networked with wedding suppliers in the area.
Most of our communication was by email in the beginning, but I felt reassured by his services as he was always very prompt with email responses, and was transparent in fees and prices. He was also by far the cheapest planner I found, and lives and breathes wedding planning.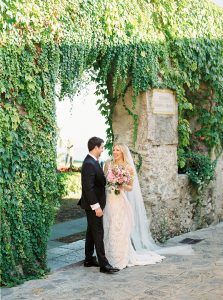 see more testimonials