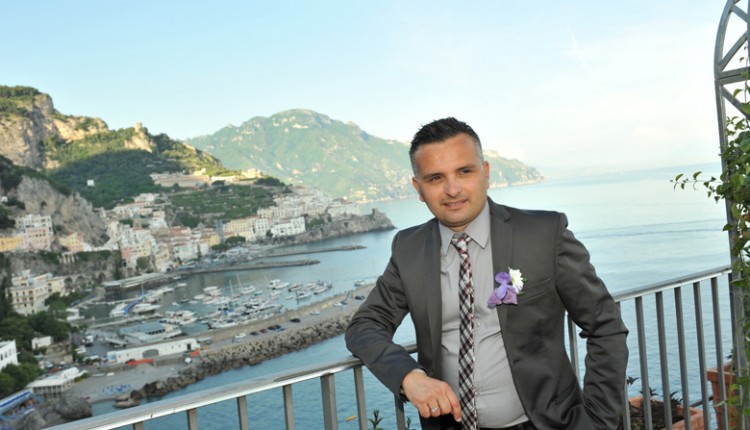 Mr. Raf
Ciao!
My name is Raffaele but everyone calls me Mr. Raf. I was born and raised on the Amalfi coast, and I am very proud to be from this unique place in the world.
I have been working in the tourist industry since 1994 as part of Ma.Ra. Touring Point, offering my knowledge and enthusiasm as wedding planner, and end-to-end event coordinator, for couples who wish to get married in Italy and on the Amalfi Coast, Ravello, Positano, Sorrento and Capri.
I promise you will not be disappointed by choosing me as your wedding planner and/or wedding officiant, as I am ready to work around the clock to make you happy, and to make your dream of a great wedding in Italy come true.
Recently the Italian Governement has approved weddings for same sex people and so even Gay Weddings are now possible in Italy. For more information visit our specific website www.gayitalianweddings.com
I will be your friend, not the typical wedding planner but a person to trust, the ideal partner to arrange anything you need, from a simple wedding date booking to any series of detailed end-to-end services as the interpreter, the celebrant or the officiant for symbolic weddings all over Italy.
Contact me, ask for an estimate, and book with me to make your dream of a "Vita Bella" wedding come true.
Please note: I do not require a commission from suppliers I recommend for your wedding.