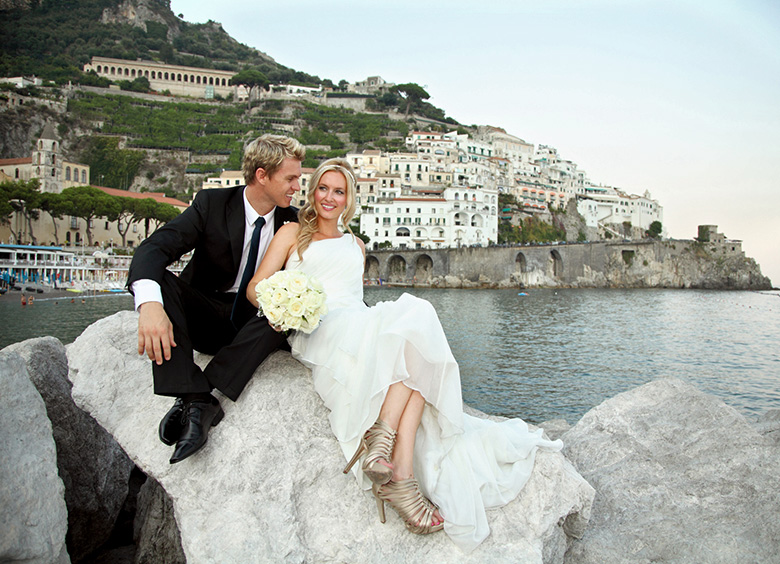 Amalfi Coast Wedding
Religious, civil or symbolic weddings can be organized according to your needs. I provide many different options for ceremony, just ask, everything is possible.
RELIGIOUS WEDDINGS
If you want to be married in a Catholic church or by a protestant pastor, I can arrange
the religious ceremony for you.
CIVIL WEDDINGS
A civil ceremony can be held in a Town Hall of your choice.
For these ceremonies I will also be your interpreter.
JEWISH, ALL PROTESTANT DENOMINATIONS & ORTHODOX WEDDINGS
If you are a follower of any of these religions, I am able to arrange the ceremony that suits you. These ceremonies can take place in any villa, garden or beach of your choice.
SYMBOLIC WEDDINGS
If you like a romantic and personal ceremony, celebrated in any venue of your liking, you are definitely looking for a symbolic wedding, or a vows renewal ceremony.
This service is provided all over Italy.
CELEBRATIONS (ANNIVERSARIES & BAPTISMS)
I can organize your wedding anniversary, with a ceremony held in any church, or a Baptism for your children and such events.
To discuss the details Contact me